At Preferred Sources, Inc. we do our best to keep you informed of news and updates. If you are not receiving the following news and updates on this page, please contact Josh Amon with your contact information.
PSI expands building to facilitate growth by adding on a new 6,000 s.f. Metal Overhang with concrete flooring.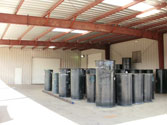 New space gives us the ability to stock larger sized and greater amounts of tanks and basins. It gives us a better composition of inventory which in turn allows us to better serve our clients needs.
In 2011, PSI completed work for Phase I of our NEW Pump Testing Division. This included the enclosure of a 1,000 s.f. testing area with roll-up door to accommodate most pumps. It also includes a retrofitted Test Pit and Well for submersible testing; as well as a state of the art Electrical Control Panel to facilitate the entire process.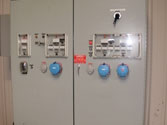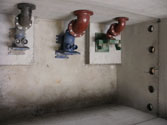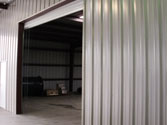 Phase II complete in 2012 with completion of Pit and Wet Well. This gives PSI the ability to replicate field conditions and create water pressure and flow for pump tests. It gives us the ability to test Non-HI Certified test for submersible pumps up to 100hp.
In addition to having our Operators License, PSI is also a Member of WEFTEC; NCWEA and SCWEA.